Many times this year, I've reviewed festivals that have set new standards for hospitality. Over and over again, the Groves and leaders of ADF have proven themselves second to none in this particular aspect of Our Druidry, and Walking With Fire was no exception. Narabali and Adhitin are superb hosts, and we, as their guests, wanted for nothing. I was amazed at the house that was rented for this conference, alone high in the Catskill Mountains, and the stream that ran through the back between the house and the pool was beautiful to see. Keeping with the feel of an intimate gathering, the number of attendees was purposefully low, encouraging us to all get to know each other. As we settled into the long weekend, we found that we had a lot in common.

Having never learned much about Vedism, I was struck by the amount of material that was presented in the various workshops. Adhitin presented a (fast moving) DVD of his trip to India with Narabali, and we saw many of the temples and a good chunk of statuary (including a bit of vaguely pornographic stuff). Sanskrit, the significance of food and drink in IE cultures, and Slavic magic and divination were just a few of the other great workshops that filled out the presentations.

Going on to more intriguing things, though, the best thing was probably the shadow-puppet show on Saturday night. Retreating behind the big white sheet, I got to help put the play on with Monika and Alice, with Adhitin doing the voice-overs. Everything went well for a while, until the puppeteers got a bit lost in the script, but it still looked excellent. Afterwards, I was able to watch a video of the performance, and I was amazed at how good it looked. The best part, though, was how much fun both the performers and the audience had.

Times like these are what our fellowship is built on. I had a lot of fun, and I very much must admit that this was a crowning event for a wonderful festival season that started with Trillium last April. The weekend ended much as it had begun, with hugs all around and cheerful smiles, because we all knew that it had been a unique weekend that we would all love to repeat next year. So who's going to Austria with me next year for the second installment of this wonderful festival?
Pictures from this festival include these: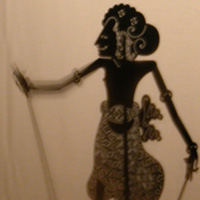 |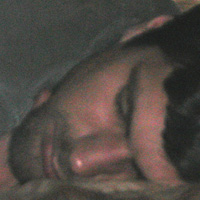 Shadowpuppet | MJD sleeping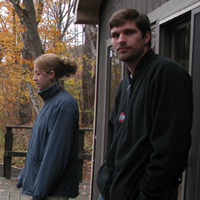 |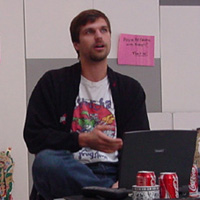 MJD and Monika around the house | MJD Presenting on creative ritual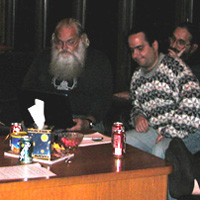 |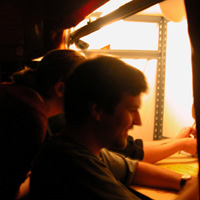 The attendees congregate around the house | MJD and Monika work the shadow puppets


Content © 2003 - 2005, Michael J Dangler
Updated on 01/15/2005. Site Credits / Email Me!
Basic site design from ADF.org
(Yes, I stole it!)