Etruscan Reliefs and the Priest
I'm looking at a few Etruscan reliefs today. The first has intrigued me since I first saw it: two young men wrestle a stag to the ground, the first with his arms around the animal's muscular neck and the other with one hand on an antler and the other on a back leg. The scene amazes me with action.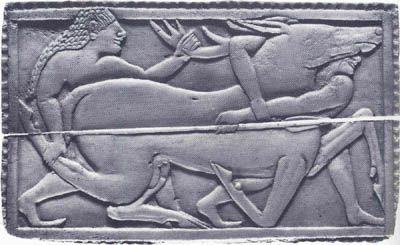 The second is a set of reliefs about the transit of the sun. I'm staring at them, seeing the story but unable to articulate it. The rising sun from the sea, the dawn, the transit, the morning star that precedes him, the stars that shine above, and the hero who this myth centers around.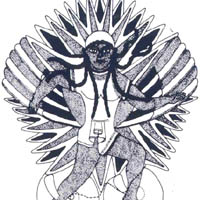 When I see these reliefs, I see the stories. I watch them dance through my mind, scenes shifting and shaping before my mind's eye. I catch fragments of rituals that enact these scenes, these myths that the icons portray.

The Priest is slowly waking up.

Content © 2003 - 2005, Michael J Dangler
Updated on 10/14/2005. Site Credits / Email Me!
Basic site design from ADF.org
(Yes, I stole it!)